Impervious Cover Assessment
Interstate Commission on the Potomac River Basin
What watershed characteristics (slopes, precipitation regimes, soil types, etc.) makes streams most susceptible to the impacts of impervious cover?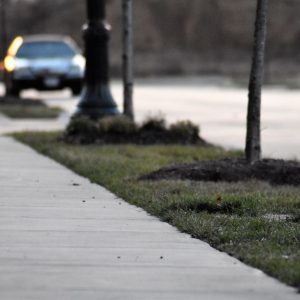 A previous ICPRB study on the Middle Potomac River Watershed Assessment found drastic alteration in flows when impervious surface exceeds 0.4 to 2.1 percent. Building on this knowledge, a study released in September, 2015 by ICPRB, entitled The Effects of Impervious Cover on Streamflow under Various Watershed Conditions in the Potomac Basin: Phase 1, found that impervious cover is particularly prone to altering streamflows in watersheds with steep slopes. Small headwater streams are especially susceptible to the impacts of impervious cover.
Phase 2 of the study explored the question using the latest data at a higher spatial resolution.  The results of the Phase 2 study underscored the significance of impervious cover as it relates to streamflow alteration. It provided practical information on susceptibility to alteration for certain types of watersheds. The final product of Phase 2, Streamflow Alteration from Impervious Cover: Are All Watersheds Created Equal?, was published in the Journal of the American Water Resources Association, 54(6), 1169-1374.
This effort is funded by EPA Region 3 and ICPRB.
---
More information is available upon request by contacting us.