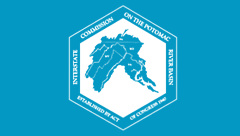 In the western basin, small trout streams are running well with good fly fishing. Trout management areas on the North Branch Potomac and Savage rivers are producing some nice trout. The Shenandoah mainstem is producing some nice smallmouth bass and catfish, according to reports.
The upper Potomac is producing some nice bass, and anglers are doing well in the Harper's Ferry-Brunswick stretch. The water at White's Ferry is clearing, and the ferry itself will hopefully cross the river unimpeded for the rest of the summer. Anglers are reporting some good top water action during the day. As water temperatures warm, the fish will seek shaded areas that should be targeted.
In the District, anglers are reporting good catches of largemouth bass and catfish using crankbaits around bridge pilings. The grass beds at the Washington Channel wall are giving up largemouth bass as well. Anglers are having some success off Blue Plains and Fox Ferry Point as well.
Downstream, main channel grass beds will be productive, although the past period of rains and little sun have decreased the beds in some areas. If the weather holds in its current pattern, the beds should come back strongly. The cloudy weather has slowed the usual hydrilla growth somewhat. Anglers are reporting very good largemouth bass fishing as well as catfish, which seem to be in spawning mode. Anglers are reporting good fishing for bass and blue catfish off Fort Washington, and at the grass beds at the mouths of tidal creeks. Spawning cats can also be found patrolling shallow areas. Low tides are in the early morning, a good time to throw crank baits and stick worms to the edges of grass beds. As the tide rises, target wood structure and dock pilings. Anglers have reported some catches of nice largemouth bass and snakeheads in Mallows Bay.
Near the river's mouth, Anglers are chumming for striped bass on the channel edge around Piney Point, St. Clement's Island, and St. George's. White perch and some croaker are being caught. Crabbing is slowly improving.
We are grateful to the many river watchers who contribute to this effort. Particular thanks go to the state departments of natural resources, National Bass Guides, River and Trail Outfitters, and White's Ferry.
July 4 is a Maryland Free Fishing Day!
You can now check out fishing tackle at libraries in some Maryland Counties