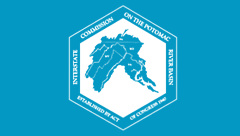 Trout fishing is a good option in the upper basin, where rivers have cleared somewhat and water temperatures are great for trout. The trout management areas are holding nice fish, although wading in some areas should be avoided. On the upper river, boating and fishing should be avoided, although there has been some activity in the Brunswick area.
Anglers in the area of Fletchers Boat House in Washington are reporting some catches of crappie and catfish.
In the tidal Potomac, Anglers are dropping lures and live bait at bridge pilings in Washington for a mix of largemouth bass and catfish. The Washington Channel is always a good spit, with anglers taking some bass off the seaway and the reduced grass beds.
Downstream, anglers are targeting grass beds at high tide in the mornings, with deeper waters and structure in the afternoons when the tide is low. The cooler temperatures have the bass sluggish with successful presentations placing the lure very close to the fish and worked slowly. Snakehead action has cooled down a bit.
Near the Route 301 Bridge, anglers are taking some striped bass from the murky water. Croaker and other fish that like saltier water are few and far between.
Near the river's mouth, anglers are targeting the channel edges around St. Georges Island. The greatest success is by those live lining spot, which are plentiful around the mouths of the Wicomico and St. Mary's rivers. Other anglers are chumming or chunking for stripers, which are now mixed with some bluefish that have arrived on the scene late in the season. Croaker and white perch round out the possibilities. Crabbing is finally getting better.
We are grateful to the many river watchers who contribute to this effort. Particular thanks go to the state departments of natural resources, National Bass Guides, River and Trail Outfitters, Aqualand Marina, and White's Ferry.