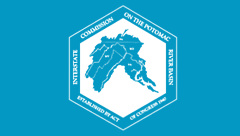 Managed trout areas (catch and release) in western Maryland are running low and clear, and those areas, along with some mountain trout streams in Virginia are benefiting from the cooler weather and water temperatures. Streamers and terrestrial flies are drawing strikes.
The South Branch Potomac downstream of Franklin, W.Va., is running typically for this time of year, but the areas has a fair amount of algae growing on the rocks, and fishing has been slow. The North Branch is stained, but benefiting from the lower temperatures.
Smallmouth bass fishing on the Shenandoah has been good. Anglers also are catching sunfish and catfish.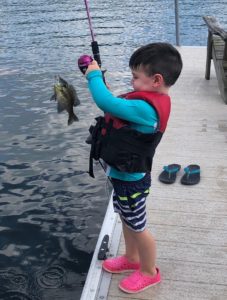 Anglers are reporting catches of crappie and sunfish along with smallmouth bass in the upper Potomac. Some success has been reported in the Lander area. Fishing around Brunswick has been slow. Catfish are biting for those using cut bait.
In the District of Columbia, some catfish and smallmouth bass are being taken at Fletcher's Boat House. Anglers are finding crappie and largemouth bass in Washington Channel and the grass bed at the War College wall. Bridge pilings and wood structure are holding largemouth bass and catfish. Anglers are targeting structure in this area because of the lack of grass beds.
Downstream, anglers will find bass in the grass beds around Piscataway and Mattawoman creeks. These areas should be less populated than last week, when a tournament was taking place. Anglers are targeting the heavier grass at the head of tidal creeks for snakeheads. The main channel near Fort Washington is the home of very large blue catfish.
Anglers are trolling for some nice striped bass near the Route 301 Bridge. The channel edges there and from Piney pint to St. Georges Island is another spot for stripers. Bottom fishing for croakers and spot near the river's mouth has been productive. Spanish mackerel remain a prime target for anglers, with some bluefish and small stripers in the mix. Anglers also are finding seeing some red drum on the bottom, and are finding some cobia as well. White perch are available off most structure. Crabbing is very good.
We are grateful to the many river watchers who contribute to this effort. Particular thanks go to the state departments of natural resources, Steve Chaconas/National Bass Guides, Mike Dudash/Eagle Aquatics, River and Trail Outfitters, Aqualand Marina, and White's Ferry.