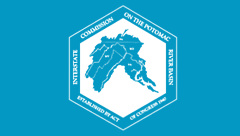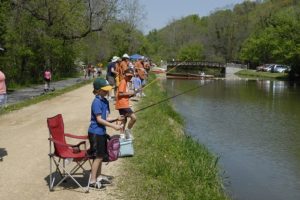 Mountain trout streams remain in good shape for this time of year. Anglers are matching insect hatches or using streamers. Some nice trout are being taken in the North Branch Potomac. The South Branch Potomac is running fairly clear, and anglers are finding some nice smallmouth bass and catfish. The Shenandoah is in good shape, and the North and South forks are running clear and giving up some nice smallmouth bass.
The upper Potomac is giving up some smallmouth along the shore in the morning and evening, and out of shaded rock gardens and ledges during the day. Overall, the normally very productive stretch from Lander to Brunswick has not fished well this season. Catfish seem to be biting well most everywhere.
In the District of Columbia, bridge pilings and hard structure are providing largemouth bass and catfish. The Washington Channel and War College Wall and grass beds are giving up some largemouth bass and crappies. Some hydrilla beds in the main river hold some bass on moving tides.
Further downstream, the headwaters shallows of tidal creeks are prime territory for northern snakeheads and some bass. Lilly pads and grass beds in Piscataway and Mattawoman creeks are fishing well. The main channel off the Fort Washington lighthouse is a prime area for very large blue catfish.
From the Route 301 Bridge downstream, anglers are finding some striped bass, many of them small. Anglers are limiting out on Spanish mackerel, large spot, and white perch.  The Channel edge between Piney Point and St. Georges is a target area for stripers, and many anglers are using spot to live-line for the larger rockfish. Anglers are casting to rock jetties near Point Lookout for a mixture of stripers and bluefish.  Anglers also are finding some very nice cobia in the area. Crabbing is good.