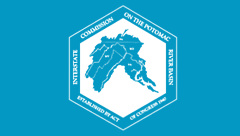 About the Basin, June 23, 2017
On the Maryland side of the Potomac, just south of Washington, D.C., sits Mallow's Bay. It has made news recently for being a controversial nominee for a National Marine Sanctuary designation by NOAA. The initial application included over 70 letters of recommendation from conservation organizations, historical societies, museums, federal agencies, elected officials and more. Controversial or not, there is a reason so many organizations found this spot to be a treasure of the Potomac River. Mallow's Bay is the final resting place for almost 200 boats that cover two centuries of history. Paddleboarders and kayakers alike feel a sense of magic while floating through the water, knowing that at any given time they are only inches from rich history. As the largest concentration of shipwrecks in the Western Hemisphere, there is nary a spot in the bay where there is not a ship decaying on the floor below. These salvaged, and then sunk, ships are now home to a wide variety of fish, crustaceans, and aquatic vegetation. Some ships have created islands where osprey nest and crabs skitter across the sand.
The next few years will most likely see many changes for Mallow's Bay. Possible plans for the area include paddle-in campsites, hiking trails, interpretative signage and additional public access amenities. Designation as a National Marine Sanctuary will only increase the speed and intensity of the additions and the public exposure it receives. These changes will bring their own benefits, but in the meantime, now is a great time to visit this primitive and isolated area. Take advantage of the quiet, meditative bay with the beautiful, sunken boats. Final decision on the National Marine Sanctuary designation is expected in one to two years.
As part of REI's summer of fun events, the outdoor store will host a guided tour of Mallow's Bay and the "Ghosts of the Potomac" on July 5th, which includes transportation from the D.C. metro area. Learn about this event and many others in the Potomac River basin on our Calendar of Events.