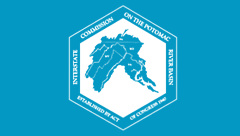 Trout continue to bite in the western streams, mountain streams of the Shenandoah, and the North Branch and Savage. Lots of terrestrial hatches are occurring, so match the hatch!
The Shenandoah mainstem and North Fork are running well and fairly clear, and are giving up some nice smallmouth bass, catfish, and sunfish.
The upper Potomac remains stained in some areas, but is generally running and fishing well. The smallmouth bass fishing seems slow in some areas. Walleye and some musky are taking up the slack around Dam 4. Catfish seem to be everywhere. Smallmouth bass fishing is slow at Lander and Brunswick, but with good numbers of catfish. Fish are setting in to their summer pattern. Bass will be feeding close to shore during low light, and moving o deeper areas with shadow during the day.
In the District of Columbia, the Fletcher's Boat House area is giving up lots of catfish. Bridge pilings and wood structure are holding fish as well as the emerging grass beds. The Washington Channel and War College grass beds remain popular spots to hook up with smallmouth bass and the occasional striper.
Downstream, anglers are focusing on some main river grass beds and wood structure. Dock pilings and other obstructions are holding fish, which move to shallows as tide ebbs and the sun goes down.
Although largemouth bass remains the target of choice, many anglers are going after the healthy populations of snakeheads and blue catfish. Judging by the anecdotal reports on social media, anglers are taking large numbers of both fish. Additionally, both species also have commercial fisheries, and population numbers seem to be holding up in the face of this increased pressure. Snakeheads ae prevalent in the grass beds and in shallow water at the heads of tidal creeks, with many anglers using kayaks to get to the fish in these difficult areas.
Near the Route 301 Bridge, anglers are trolling, chumming, and jigging for striped bass. Chum slicks also bring blue catfish. The area continues to see very low salinity, average clarity, and a larger than normal dead zone of low oxygen is predicted.
Near the river's mouth, anglers are jigging, chumming and trolling for striped bass on the  channel edges from Piney Point to St. Georges Island, with blue catfish in the mix. Shallow water fishing has yet to pick up. And anglers continue to wait for the arrival of croaker and spot. White perch are everywhere, and crabbing continues to be pretty good.
We are grateful to the many river watchers who contribute to this effort. Particular thanks go to the state departments of natural resources, Steve Chaconas/National Bass Guides, Mike Dudash/Eagle Aquatics, River and Trail Outfitters, Aqualand Marina, and White's Ferry.