Students and educators in the Potomac River basin are lucky to have a myriad and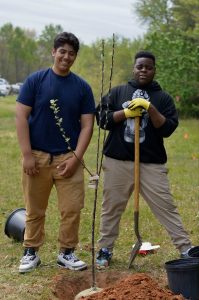 diverse number of groups in the area that provide support for environmental education. The Interstate Commission on the Potomac River Basin is offering a new way to connect educators to these important local organizations. The Environmental Resource Directory is a database for educators to find organizations in the Potomac River basin that can provide field experiences, professional development, funding and more.
The easy-to-use search feature allows teachers to search by focus area (water, air, nature, money, landscape design, waste) or by service provided (curricular resources, school-based presentations, field experiences, professional developments, community services, technical expertise, funding). So whether an educator is looking to augment their classroom instruction, meet a Meaningful Watershed Educational Experience (MWEE) requirement, or looking for continuing education opportunities, this is the place to find them. A teacher can search for exactly what he or she needs, whether it is inside, or outside, of the classroom.
In addition to the Environmental Resource Directory, ICPRB offers a variety of Educator Resources for those in the Potomac River basin and beyond, including lesson plans and professional development workshops that address Environmental Literacy, Next Generation Science, and C3 Social Studies Framework for Inquiry. Feel free to contact us for more information on any of these great programs.