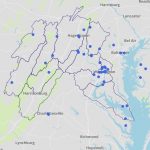 Civic engagement is the cornerstone of our country. The people and organizations that work tirelessly to improve a little piece of the world makes the whole community a better place to live.
In the Potomac River basin, we are lucky to live in an area where there is an abundance of organizations and stewardship opportunities. ICPRB has compiled a map of groups in and around the Potomac basin that work towards protecting the watershed. The list includes civic groups, regional governments, non-profits, wildlife sanctuaries, and more. It is intended to help basin residents discover local groups so that they can ask questions, volunteer, or learn more about their watershed
Click here to find the Watershed Group map.
If your environmental group is not listed or the information needs to be updated, please complete the online form or contact us.