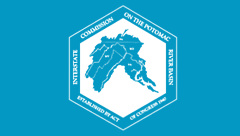 Catoctin Mountain Park
Thurmont, MD
As summer comes to a close and kids start returning to school, our thoughts turn to cooler weather, autumn color changes, and less-sweaty outdoor activities. There are many places to catch the leaves change in the Potomac River basin. Hiking, fishing, and boating in the region can be top notch when the weather is cool and the sun stays up late. The Catoctin Mountain Park near Thurmont, Maryland, is one of the more popular places for "leaf peeping." It's not just the fact that it is within an easy drive from the DC Metro Area, but it is also part of a larger area of public lands that stretches through Cunningham Falls State Park, Middletown and Frederick watersheds, and beyond. The contiguous stretch of second-growth mixed hardwood forest creates a dramatic view from both the freeway and the trailway.
With 25 miles of hiking trails in Catoctin Mountain Park, and even more trails connected to Cunningham Falls State Park, there are many opportunities to get your fall fix.
There are also plenty of opportunities for grabbing a cozy blanket and a pumpkin spice latte and watching the wildlife go by as you sit by a cozy campfire. Owens Creek Campground, Camp Round Meadow, and Camp Misty Mount have a variety of campsites and cabins.
The creeks are clear and clean. It is common to see folks fly fishing for brook, brown, and rainbow trout in the cool water. Big Hunting Creek, one of the largest creeks in the area, was one of the first Maryland streams to be designated as a "fly-fishing only" stream. There are some regulations to know, so make sure to read-up before you grab your tackle box.
For the more adventurous out there, the rock climbing and bouldering opportunities abound.
The park started as the Catoctin Recreation Demonstration Area to allow "city folk" a chance to enjoy the outdoors during the Depression. It was part of the many Civilian Conservation Corps programs that we still benefit from today. Stone from local quarries and logs from recently-felled American Chestnut trees affected by the blight were used to build the cabins in the 1930s. A decade later, those same cabins were used for military training during WWII, with the added bonus of providing additional protection for nearby Camp David.
As part of the National Park System, rangers at the visitor's center (open daily) provide maps, a bookstore, history of the park, and educational materials on the flora and fauna you will experience there.