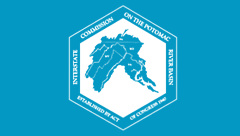 The monthly Water Supply Outlook by ICPRB's Section for Cooperative Water Supply Operations on the Potomac (CO-OP) has been released.
In the Washington metropolitan area, we anticipate a higher likelihood of water releases from the backup reservoirs during the summer and fall of 2023. Despite receiving some relief from heavy rains, the Potomac basin has experienced unusual dryness over the past few months, resulting in ongoing challenges with low stream flows, groundwater, and soil moisture.
Notably, July 4th marked the hottest day ever recorded on Earth, underscoring the necessity of regular reassessment of the current conditions.
Although the water flow in the Potomac River currently satisfies the region's demands, comprehensive contingency plans have been established to prevent shortages in the event of low-flow conditions.