On Friday, February 3 from 12-1pm ICPRB will host a webinar on sustainable development in the Potomac basin.
This exciting event is being held as part of the implementation of the Potomac Basin Comprehensive Water Resources Plan and will feature speakers from DC Water and Juno Residential.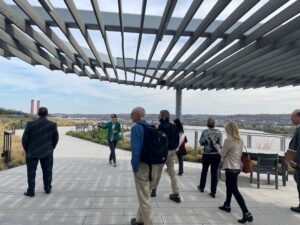 Speakers will share information related to sustainable development at non-residential and multi-family residential properties including architectural aspects of sustainable development, practices to combat climate change, and LEED certifications. Presentations will be followed by Q&A with participants.
The event is FREE but registration is required.