You might think field upon field of bright yellow sunflowers are found only in provincial Italy or France, places known for romance and beauty. But there are 2,000 acres right in our backyard that will make you feel transported to a more romantic time and place. Known as the McKee-Beshers Wildlife Management Area (WMA), staff at this park plant acres of sunflowers to attract and feed pollinators and birds. For a couple weeks each year (around the end of July) the WMA is alight with seemingly endless summery flowers.
Just like birds, people flock to the area for family photos, nature photography, and to enjoy the sites. Catch the flowers at full bloom this year for the two weeks following July 24. Meandering trails throughout the fields let you explore without damaging the flowers. However, look but don't pick; plucking one of these beauties is prohibited at the WMA.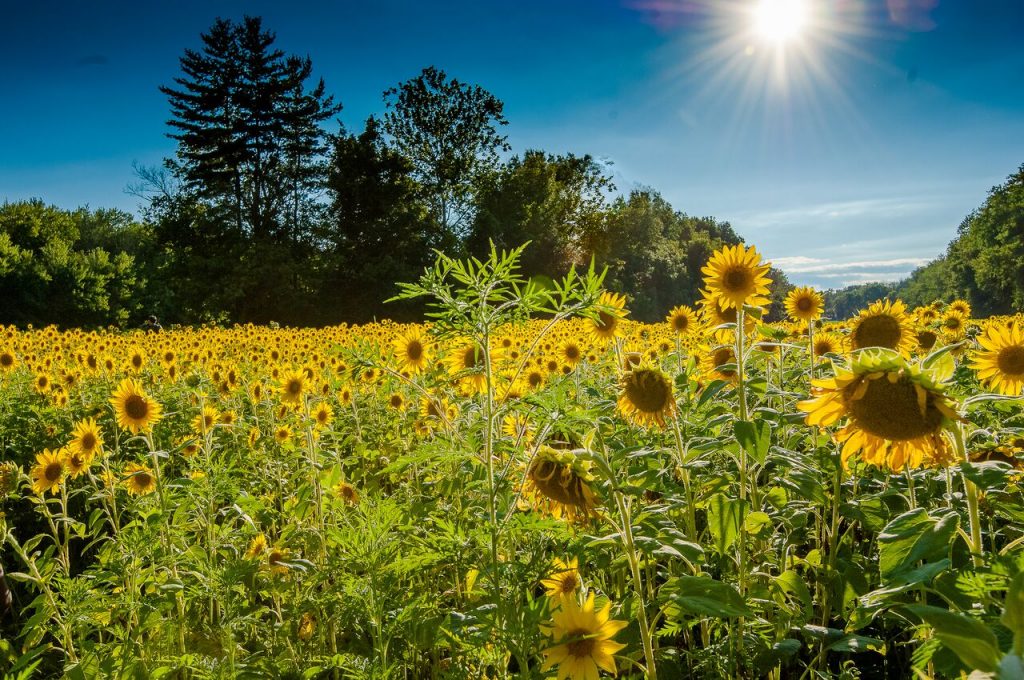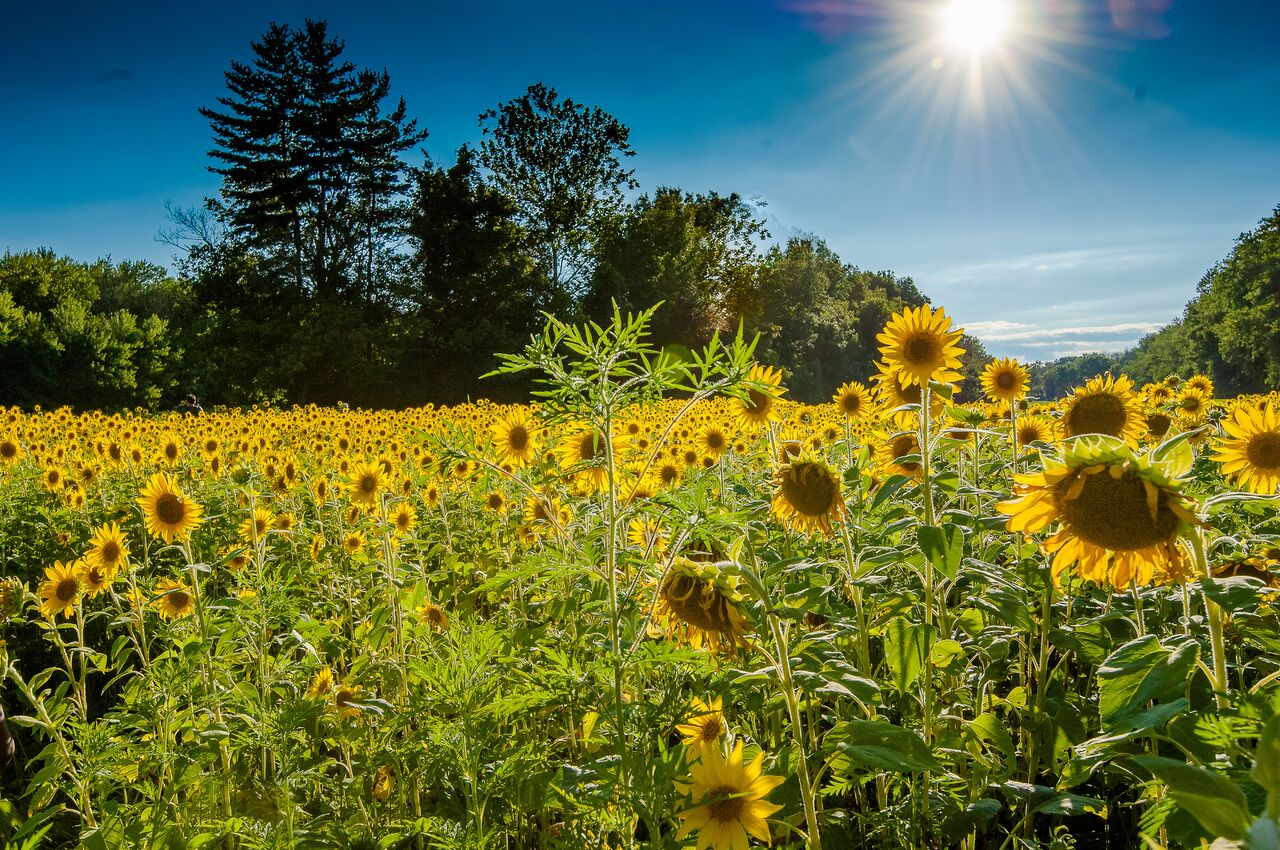 When sunflowers aren't the main attraction, there are plenty of trails to hike or bike in the area. Since they are connected to the C&O Canal trail system, the WMA trails makes for a nice side trip or starting point on the Canal. Hunting  waterfowl, deer, wild turkey and other animals is allowed (within the usual hunting regulations). There is even a specially managed dove field open to the public for hunting. Birding and wildlife photography are popular activities at the WMA due to the abundance of wildlife, including 200 species of songbirds found in the area. The more adventurous can take a boat across the Potomac to reach Maddux Island, which is part of the WMA.
A beautiful trail follows some of the perennial marshy flatlands where waterlilies and other aquatic plants abound. Parts of the WMA are managed as a greentree reservoir, a term used for bottomland hardwood forest that is flooded in the fall and winter. This attracts colorful migrating waterfowl, such as wood ducks.
The park, in western Montgomery County, Maryland, is conveniently located right off River Road. It is not difficult to find, just plug "McKee Banshee Management Area" into your GPS and look for the parking lots full of cars and people in incongruously fancy dress for a hike. After all, this is a popular place to take family photos. There are several ways to access the fields, but most involve a short walk through the woods that is often muddy, so make sure to wear appropriate footwear.
Photo Credit: Hunter Herrman